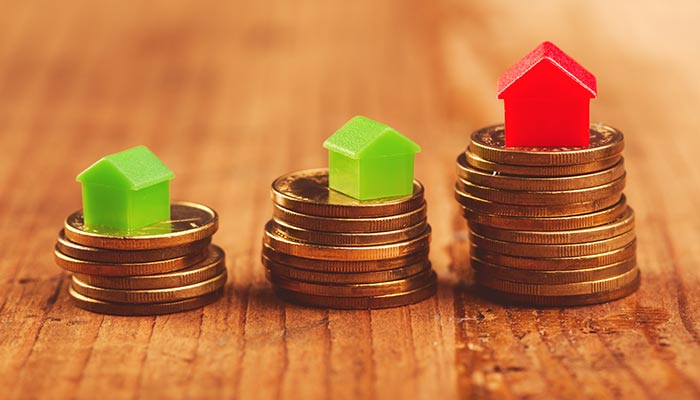 Refinancing your mortgage isn't always a negative thing. You can do it to pay off your home loan sooner than expected, though of course you could be thinking of applying for one because you can't pay your current loan plan every month and make ends meet. Whatever your case is, you'll need to know what are the current home loan refinance rates. Here you'll find out!
How does the lender fix mortgage rates?
Besides assessing your credit score, lenders have other bellwethers for determining your interest rate. The main benchmark is the movement of the 10-year treasury bond yield, since the average home loan is paid off or refinanced in 10 years. This means that when bond yield goes up, home loan rates go up, and the other way around.
Given that home loans carry high risks because of payment default and early repayment, they have to be valued higher to compensate for any losses.
Why is the interest rate important?
If you don't know this by now, you need to keep in mind that when you secure a low interest rate, your monthly payments decrease noticeably. With a lower percentage rate, you may be saving thousands of dollars by the end of your loan payment.
APR and interest rate: what's the difference?
When you check for the current mortgage refinance rates, you'll find the APR next to the interest rate. They're both of vital importance to decide the refinance plan you'll go for, so it's best to get the difference:
Interest rate: This is the cost of borrowing the capital and it can be set at a fixed or variable rate.
APR: APR stands for annual percentage rate, and it reflects the interest rate plus other expenses you'll incur, such as discount points and mortgage insurance.
Current mortgage refinance rates
Wells Fargo
This company currently offers 30-year-fixed home loan rates around 4.125 percent with an APR of 4.173 percent for conforming loans. As far as jumbo loans go, the interest rate is 4.125 percent as well, and the APR is of 4.140.
Bank of America
For a 30-year fixed rate plan, you can get a 4.125 percent interest rate and an APR of 4.250. If you're looking for a 15-year fixed rate plan, here you'll get a 3.375 percent interest rate and an APR of 3.651 percent.
One West Bank
This bank now offers a 30-year fixed rate plan with an interest rate of 3.725 percent and a 3.760 percent APR for conforming loans. For jumbo loans, One West Bank provides a 3.800 percent interest rate and a 3.815 percent of APR.
Chase
In this company, you'll be able to apply for a 30-year fixed rate plan with an interest rate of 3.875 percent and an APR of 3.968 percent. If you're hoping to apply for a 15-year fixed rate plan, here you'll probably be offered a 3.250 percent interest rate and a 3.414 percent APR.