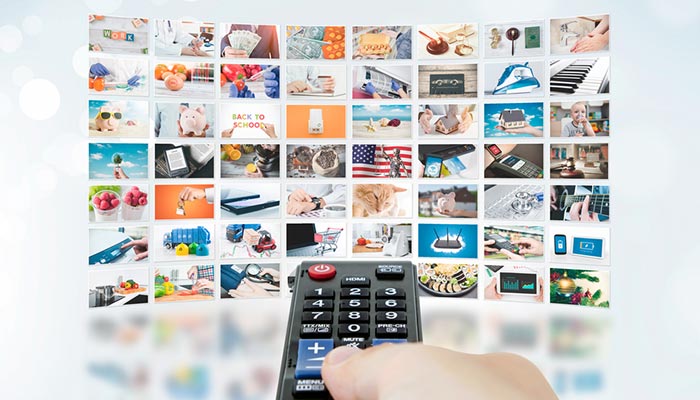 While cable TV is no longer the overpowering entertainment monopoly it once was, the idea that cable is dead is far from accurate. In fact, the increase in competition has made cable TV providers create a more diverse and well-rounded range of offerings. It is very likely there has never been a better opportunity to find a cable deal that is ideally suited to your tastes.

This increase in diverse offerings has made finding the right cable package a bit complicated. With so many to choose from, finding one perfect for you is almost impossible without some help.
We are going to help you parse through all those cable tv providers and jump directly to the companies that are known to offer the best regarding entertainment. These are listed in no particular order.
#1 DIRECTV
There are a lot of reasons to like DirectTV. With DirectTV, you get a large selection of HD content plus they are the only one to carry the NFL Sunday Ticket. You will also get an excellent TV Service DVR.  If you are so inclined, you will also be able to watch shows on the go with the DirectTV app.
While many have complained about Direct TV's price fluctuations, they have apparently recently revamped their price structure for good. You can now select from six different plans with a broad range in both pricing and number of channels offered, making it easy to match a plan to your needs.
The lowest HD DVR packages start at only $35/month, which may be surprising for such a large name among cable tv providers. With the largest package, you will have every movie and sports channel imaginable.
#2 Fios® by Verizon
Verizon's Fios runs off of a fiber-optic infrastructure making it possibly the fastest among cable tv providers. If your city qualifies, you will be able to select from four different tv packages. What is nice is that Verizon lets you customize the lower end packages, allowing you to choose only the channels you want.  The higher end packages offer a wide selection of HD entertainment options such as ESPN's Full Court NBA package, Cinemax and Movie Channel packages.
If you opt for the multi-room DVR service, you will be able to record up to 50 hours of HD TV while watching something else.
#3 Suddenlink
Suddenlink is another fantastic option for crafting a tailor-made tv package. The two standard TV packages are relatively low cost; allowing you to pick and choose from the possible add-on packages.
Suddenlink is part of the TIVO company and therefore gives you access to the TIVO DVR service, a reliable favorite. Bring media from your mobile device directly to the TV and pause and play live TV in any room!
Suddenlink also stands out by offering a no contract internet service. This allows you greater versatility and saves you from the no-contract service charges other cable tv providers have.
When you take into account the no contractual obligation and highly customizable pricing involving most of everyone's favorite channels, Suddenlink becomes a surprisingly well-rounded underdog amongst the best cable tv providers.