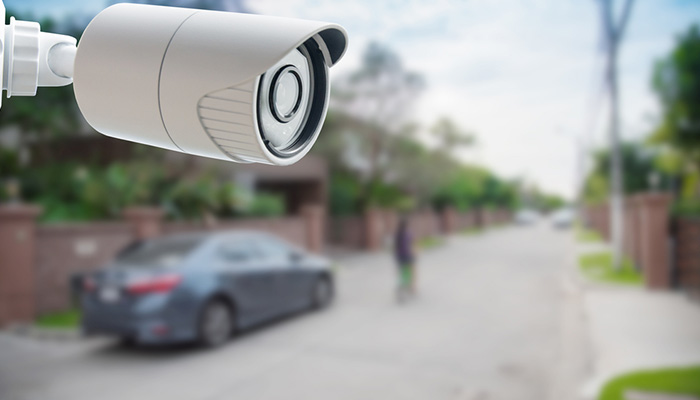 A strategically placed security camera system is a practical and cost-effective way to protect your home and loved ones. Surveillance systems not only provide evidence with which to find and punish perpetrators but they also actively dissuade attempts against your home.
While the right security camera system can be very effective, there are a variety of options and not every home has the same surveillance needs. To help you make an informed purchasing choice we've put together a quick security camera system buying guide.

The following guide will help you form a criterion from which to choose the most beneficial surveillance camera system for your home.
Key Questions to Ask Regarding Your Security Camera System
The best way to figure out what your primary surveillance needs are is to create a list. Since security cameras are typically built with specific purposes in mind, you can eliminate most, and highlight a few, by narrowing down which key features you are looking for.
Multiple studies have shown that criminals are significantly less likely to attempt a robbery on a house with security systems in place.
List off all of the areas around or in your home that need watching or protection, then list all of the unique attributes of those regions. This list will give you a starting point from which to begin to figure out what your specific needs are.
With these areas listed, begin to consider the following questions:
#1 What is the Climate and Lighting Like?
The type of camera that is best used to watch an internal doorway is going to be completely different than a camera built for outdoor or nighttime use.  Look at your list and consider the amount of space you plan to watch, and the environment that this space inhabits.
Will you need nighttime capabilities or is the area well lit?  Is it a large area that requires a zoom, or a small enclosed hallway? Each one of these questions will have a profound effect on which camera is best for you.
Lighting and climate are perhaps the most important of all.  These necessary details will affect most aspects of your camera including the optimal lens, need for IR capabilities, the outer casing, etc.
Everything other than the camera's possible viewing angles will depend on the lighting and climate of the areas you plan to watch. You can check a cameras environmental protection level by checking its IP Ratings.
If it is a dark environment look for IR or other night vision modes.
Make sure your camera can zoom if needed, and is weatherproof if needed.
#2 What Style of Camera Do I Prefer?
The style of a camera refers to whether it is dome style camera, a bullet camera, or something different.  Each camera style will have its own strengths and weaknesses, and some might not be readily apparent.
For example, a dome camera is a favorite for many homes and businesses not due to any actual sort of functionality, but because the design apparently makes it harder for criminals to tell which direction they are facing, which can often make them unwilling to commit the crime in the first place.
Wired versus wireless systems is also a topic of hot debate. If your home is already pre-wired than there are many amazing wired systems out there, while the majority of new buyers will likely be wanting to go with the more versatile wireless option.
Look at the style options available for the area you are looking to cover, and really think about how they will be perceived and how that will function in accordance with your needs.
Pick a style that fits your home's aesthetic.
Pick a style that works to protect your home, whether through function or as a warning.
Pick a style built for your weather. Bullet cameras are more waterproof than dome cameras for example.
#3 How Do I Want to Handle Video Storage and Viewing?
Modern security camera systems can come equipped with a wide range of features and synchronization options for your home and smart devices. If you want the ability to watch playbacks of what's happening at your house remotely, you will need to make sure you invest in a product capable of such feats.
The older security camera systems may still utilize DVD or mini-discs while most current models will either upload directly to a cloud server or will have some version of DVR, PC based, or SD card storage systems.