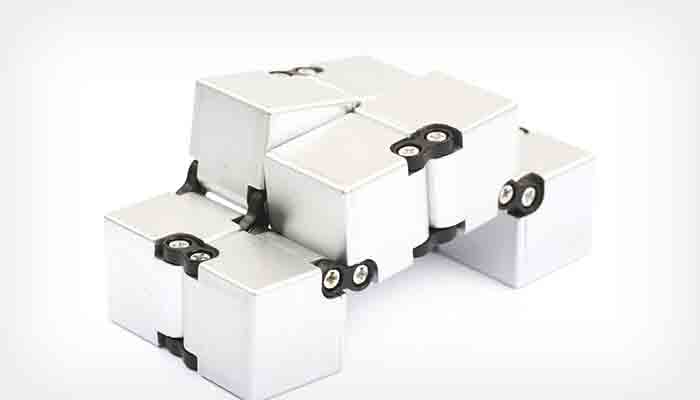 There are excellent gadgets available for the consumer that provide great quality and versatility for under $10. These five devices cover the spectrum from great gifts for children to items that will make your home cozy and warm. Here are the best gadgets you can get on Amazon for under $10.
X-Plore Gear Emergency Paracord Bracelets
This addition to the devices under $10 category is an absolute must for those who love spending time outdoors. The bracelet features several handy items such as a flint fire starter, a whistle, a scraper that doubles as a knife and a compass for when you need direction.
The X-Plore Paracord Bracelet is perfect for attaching to backpacks and waist packs. One of the coolest features is that the bracelet is made from a woven rope that can be used to secure and attach items or any bags you may be carrying.
Coroler Cool Fingerless LED Flashlight Gloves
Another great selection for this gadgets under $10 list that works well for the outdoor lover in your family is the Coroler Cool Fingerless LED Flashlight Gloves. Ideal for use around a campsite or under the hood of a car during a late night stop, the gloves are made from a durable, lightweight material.
You can replace the battery by simply using a small screwdriver. The glove is wrapped around the hand with a "magic strap" that comes off easily for quick-on, quick-off functions.
Ecosin Lamp Humidifier
An excellent, inexpensive gadget under $10 for the home is the Ecosin Lamp Humidifier. For less than $10, this humidifier works to provide moisture to the air in your home. With the ability to easily mix with your preference of aroma oils, the humidifier eliminates odors and creates a relaxing atmosphere in your favorite room.
Easily portable and efficient, the Ecosin Lamp Humidifier can be moved from room-to-room without hassle. For those with children, the light doubles as an inexpensive night light. Also included is the ability to use a USB plug to power the humidifier offering extra flexibility.
Infinity Cube Fidget Toy
This unique and enjoyable addition to the fidget toy craze is a great choice for kids. The Infinity Cube Fidget Toy promises to work well as a stress reliever as it is light and shifts shape inside your hand. For a long drive, the toy can provide hours of relaxation for the child in your family that experiences tension.
Engaging the senses in a variety of ways, the Infinity Cube Fidget Toy is a low-cost, high-quality item that passes the ASTM International Toy Safety Standard which guarantees parents that the child won't be exposed to harmful substances with long-term contact.
Teamoy Electronic Organizer
A solid addition to indispensable gadgets for road trips is the Teamoy Electronic Organizer. For less than $10, the traveler in your family gets a small, padded organizer that will protect and store all the cables, phones, and batteries you can't live without on a long drive.
Lined with pockets, the Teamoy Electronic Organizer provides numerous options for storage, no matter how many passengers are in the car. Compact and durable with its leather exterior, the organizer comes with a handle that makes it portable. Plus, since it's quite small, you can place it in a backpack or carry-on luggage.