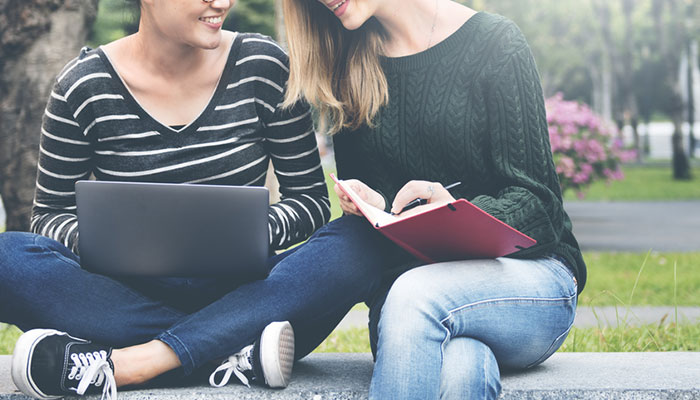 Colleges have provided an avenue for learning, which is quite innovative, called Online Learning. Online colleges provide an opportunity to learn from a college but without the classic confines, demands and strictness of an organized educational setting. It may seem like a blessing—which it really is—but it has its disadvantages too. Apparently, it's widely practiced all over the world, even some of the most prestigious universities provide online platforms. Hence, it's pertinent to wholly understand its benefits and disadvantages.
Advantages
Affordability
Learning online is less expensive. Often times, online colleges only require registration and a token to be paid for the collection of the certificate. In comparison with classic schooling system, where payment of fees and accommodation have to be made, such demands are not required for online learning. In the case of students who reside quite far from the school and who may find the cost of transportation to be a burden, learning online helps limit the amount of money and time spent.
Flexibility
Learning can be done at your own time. Online colleges offer a full-time worker the necessary time flexibility. Based on the student's schedule, examinations, tests and study can be moved to the evening or to the time of their convenience.
Ease
Although this point may seem similar to flexibility, there are differences. Learning online minimizes the distraction that may come as a result of interaction with other people in a class. In addition, learning is done at home, in the most comfortable and convenient environment: your home.
Learning on the Internet provides the luxury of having your own space and quietness; there is no intrusion caused by other students and the time allocated for study is well spent.
Disadvantages
Social interaction is limited
Education goes beyond getting all the information needed for a particular field; it extends to daily interaction with students and lecturers which promotes a sense of community. The classroom experience gives you an opportunity to ask questions to the lecturer to gain a greater insight into the topic of discussion.
Practical classes demand the presence of the student and full participation. Online colleges don't provide the direct interaction with materials needed for learning, therefore, practical classes are rendered ineffective and participation is less spontaneous and frequent for an online student.
Competition can bring out the best in people, serving as a source of motivation to work harder and ultimately to come out best in the course of study. However, if you're studying on the Internet, you have to be your motivation.
Lack of formal school structure
Students who are disciplined may enjoy the flexibility and convenience of online courses but for the undisciplined ones who take this luxury for granted it may be their undoing. The formal school structure helps to set time for classes, meeting between students and with lecturers who motivate you to work harder and succeed.
However, students who study via online colleges and who aren't known for their self-discipline and self-motivation may fall behind on assignments, fail to prepare adequately for tests and often be unable to meet deadlines.