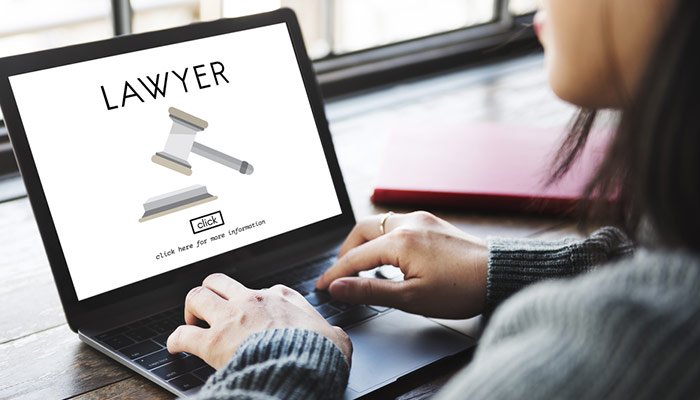 Legal advice from top lawyers can be genuinely expensive. Thankfully, nowadays you can access virtually any piece of legal information online. However, to get the best online free legal advice you need to know where to look. Next you'll find some of the best sites to get free legal advice:
#1 Avvo
If you have a straightforward question, this is the place to go. The site provides clear and simple answers and, if you need one-on-one lawyer time, then you have the possibility of having a 15-minute phone call with a lawyer for a fixed fee. What's more impressive is that this site has been acknowledged by the American Bar Association.
#2 Rocket Lawyer
Although it is a good place to get legal information, the legal advice itself isn't free. You get one free legal form, but after that you need to pay to access more legal forms.
#3 Lawyers.com
This site offers free legal information divided by practice area, life events or location, all very clearly explained. It also offers the "Find a Lawyer" tool where you can search by law and location, as well as by customer reviews. It even offers the "Ask a Lawyer" section where you can ask questions to lawyers about general subjects or address specific matters in family, criminal, business, immigration, bankruptcy law, and more, as well as read the latest answers to other user's questions.
#4 FreeAdvice.com
Here you can access a huge collection of legal articles to answer your more general questions, and if you have specific doubts you can always turn to the "Ask a Lawyer" page, where attorneys answer for free!
#5 Law Guru
Founded in 1997, this site is dedicated to answering legal questions "in all legal areas", with a network of over 8,000 attorneys. Simply type the question into the box located on the homepage and wait for a response or search previous questions.
#6 Answers.justia.com
This site offers a wide variety of ways to get informed: you can either find attorneys in your area, research local laws, ask lawyers by practice area or by state and read older questions and answers, and more.
#7 Law Q/A
This site answers questions for "all law areas, all 50 states". You can ask free anonymous questions and get answers really fast.
#8 Quora
In Quora experts in every area can display their expertise and network easily by answering people's questions. You get rated on your results and when the reviews are good you rise to the top. You can find answers to all kinds of topics, including the law. It generally takes a few days to get your answer, but if you're not in a rush, then this is as good place as any to get your answers.
#9 Reddit
Unlike Quora, Reddit is anonymous, which has its pros and cons: on the one hand you'll receive more answers, on the other hand, you won't be able to know how authoritative the source is…We recommend the Legal Advice Subreddit. Before writing, make sure you comply with the rules of the forum, or you can get banned.