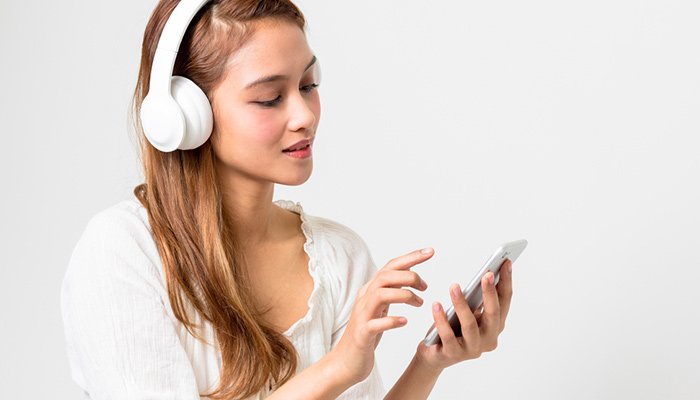 If you love music, you know how expensive it can be to try to build a collection of your favorite songs. There are just too many different artists, genres and classics to choose from without breaking your bank. Chances are, you've at least thought of trying to find free music downloads to enjoy your favorites without burning through your rent money – but are the sites you've found legal?

If you want to build your music collection without worrying about copyright laws, you'll love these sites that will let you download free music legally.
Jamendo
If you enjoy discovering new and experimental artists, you'll love downloading music from Jamendo. All of the mp3 files on Jamendo are available through the Creative Commons license. How does this make a difference you ask?
Creative Commons licenses are signed by artists that want their work to be available as free music downloads. You know for certain that the artist wanted you to be able to access their music for free which means you're in the clear legally when using this site.
Jamendo lets you view music based on what's popular, new, and a favorite of the editors on the Jamendo team. You can also search for artists you already follow through the site's search engine.
Free Music Archive
If you want to find tons of songs that you've come to love, you'll love FMA – a site that is directed by radio station WFMU. The site is a mix of Creative Commons and public domain, and it's easy to find songs you love by browsing through genres and watching site blogs. If you're looking for new music, you'll likely find their weekly, monthly and all time top charts to be extremely helpful.
Do you like interacting with other music enthusiasts? Make a free account on FMA and you'll be able to curate your own collections and talk with other users.
Sound Click
If you want to find the ultimate list of free downloads, Sound Click is the perfect site for you. The website allows you to browse through genres to find your all time favorite songs as well as new music to jam out to. You'll want to do a bit of research on the various artists you've selected however – some artists still expect you to pay for the download while others will only allow you to stream the song through Sound Click.
SoundCloud
SoundCloud is another great resource for finding free downloads. You won't be able to download every single song on SoundCloud, so be aware before you get too excited. Other artists will allow you to download their music if you 'like' their Facebook page first or have an account on the website. There's still plenty of music that can be downloaded for free without an account, and it's easily identified by the 'Download' button that is prominently displayed on the screen.
NoiseTrade
NoiseTrade is a collection of thousands of free songs that will take your music collection to the next level. In addition to offering great downloads for free, NoiseTrade allows you to tip artists you like and promote their music among your group of friends. Every download requires you to enter your email address and zip code, but it's a small price to pay for great free music!